We're certified experts
Pro Tech is an Owens Corning Roofing Platinum Preferred Contractor, meaning our work meets the highest standards for quality and safety.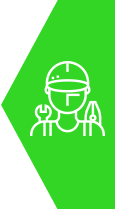 We help you understand the repair process
We help you understand the process when paid by your insurance company, so you get a fair assessment and can restore your home with ease.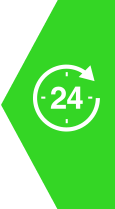 We've satisfied thousands of neighbors
We're proud to have helped thousands of families in the Twin Cities restore their homes. Read our testimonials.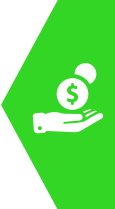 About Us
When it comes to repairing or improving your home or office, we're your neighborhood expert.
We're on a mission to provide homeowners and businesses with an unparalleled, positive restoration experience.
Our Restoration Services include:
Roofing
Siding
Insulation
Windows
Gutters
Emergency Repair
Client
Testimonials
"I would like to personally thank Randy Burge from Pro Tech Restoration for his excellent service. Randy installed gutter toppers on our house, and even with a simple job, he went above and beyond in service. If you're looking for a contractor you can trust, someone who is honest and reliable, give Randy at Pro Tech a call!"
Matthew A.
(5 Stars, Facebook)
"Great service… exactly what we were looking for. Very prompt and efficient. Nice to have a connection for such future issues."
Erin Y.
(A Rating, Angie's List)
"Brian came out to inspect roof for cause of loud noise on windy days. While it is unclear whether the noise is coming from loose shingles, did a thorough job of searching for the problem (including siding, soffit, etc), and ended up sending a worker out to seal down loose shingles in the area where the issue is located at no additional cost. Also fixed a loose down-spout and a few pieces of loose siding, also at no additional cost. Punctual and professional. I would use this company again."
Brandon B.
(A Rating, Angie's List)
"Randy Burge has been absolutely amazing to work with. Pro Tech helped my mom get a new roof that she has needed for many years. She was unsure of where to even start, but he came over, met with us, and set an appointment to meet the insurance adjuster at her home. He made the entire process seamless when in the past with other companies it was impossible. He is professional, caring, and trustworthy. I didn't even need to follow up with him because he was always calling first to let us know what the next steps would be. I am a realtor and have worked with many companies before, and Pro Tech far exceeded my expectations. My mom is so excited about her new roof and couldn't be happier. Thank you so much."
Jennifer M.
5 Stars, Facebook
"I used Pro Tech for roofing and siding due to storm damage. From start to finish they were helpful, accommodating to my needs, and always on-time. I was so impressed with their service. If I had any questions or concerns they immediately responded. Also they are focused on quality. When I ordered the wrong size shutters (which was my mistake) instead of putting them up they waited to ask me if they should put them up. That saved me so much hassle. I then went and ordered the right size. I would use them again."
Paul S.
(5 Stars, Google)
"I first became aware of Pro Tech Restoration when they came to my front door after the hail storm that occurred on May 5th, 2015. I'm always skeptical of any "door-to-door" home exterior salespeople since I normally want to investigate contractors on my own by getting names from friends, family members and neighbors who had good experiences and are willing to be references. Since he was professional and respectful I thought I would hear them out. After they looked at our home's roof and siding, they confirmed that we suffered storm damage and it would also need to be inspected by our home insurance company before any next steps could be started. They met with our insurance claims adjuster and they worked together to figure out what needed to be replaced and how much it would cost. I was pleased on how they worked with my insurance company (Farmers was equally fantastic!) and with us during the whole process. One issue came up while the roof was being replaced. Many of the roofing sheets were rotted and after a quick phone call to my rep, 19 sheets of 1/2" OSB were delivered and installed. The roof was still completed in 6-7 hours and our siding was replaced in 1 1/2 work days. Thanks for your great service!"
Steve P.
(A Rating, Angie's List)
"It was my pleasure to work with this establishment. Randy Burge and the crew at Pro Tech went above and beyond to take care of me and my house. Thanks again Pro Tech."
Don T.
(5 Stars, Google)
"Randy Burge, from Pro Tech Restoration, responded the same day we contacted them. He came and checked our roof and found the leak. He then went to the local store, purchased what was needed and had it fixed before any more rain came and did not charge us. He checked the roof and gave us a quote to repair the part of the roof affected by the leak. We are checking into code for vents but will go with them to repair the roof. Would highly recommend them to anyone needing this type of work."
Bill C.
(A Rating, Angie's List)
"Chris was very professional and friendly. He brought a ladder and went up to look at the roof, gutters and chimney. He evaluated the age of the shingles and said that there was normal wear due to the age of the shingles, but everything was solid. I really appreciate his honesty and integrity about the condition of our home! He also said that he would be in touch if he noticed any storm damage in our area, as his parents live close by! Very cool!"
Val B.
(A Rating, Angie's List)
"The Pro Tech agent worked with me and the insurance company through further inspections, insurance claim estimations, and final completion of the roof replacement. The whole job, although taking over a month due to inspections and roofing color choices, was completed correctly with little personal costs. I was so pleased with the job that I further added some gutters to an area of the house, which further qualified for an Angie's List discount. I was very pleased with the work performed and would not hesitate to use their services again."
Jerry G.
(A Rating, Angie's List)
"We were very happy with the whole experience working with Pro Tech Restoration. From the initial interaction, working with our home insurance company and running the crews — they were professional and responsive to work with. One issue that came up during the re-roofing project was the identification of rotten roof boards under the previous 2 layers of roofing. One call to our project manager and they had 19 sheets of 1/2" OSB delivered immediately which enabled the project to be completed in 6-7 hours!"
Steve P.
(A Rating, Angie's List)
"Pro Tech Restoration replied immediately after we signed up for the $99 roof inspection and maintenance. The company caller was so polite and genuinely seemed to care about the customer. Very nice. Brian Jovan called back after the initial call and wanted to set up a time right away — we didn't have to wait at all. He was punctual, friendly, informative and cared about the work he was doing and did a great job."
Fredi M.
(A Rating, Angie's List)
"Brian was great to work with. Very friendly and professional and knowledgeable. The repairs made were very minor, but the information he was able to give me about my roof, its age, and the materials it's made of was very helpful. I just bought my old house, so getting some expert advice and info was worth the money. I now know that I'll likely need to deal with my roof in the next few years, and these guys will be at the top of my list."
Mark C.
(A Rating, Angie's List)
"The technician did a thorough job and showed me pictures of areas of concern. I felt that the service was very reasonably priced and the information that I received was honest."
Tammy J.
(A Rating, Angie's List)
"They completed the job in only 7 hours including tear-off and installation!"
John R.
(A Rating, Angie's List)
"I used them for replacing roof and siding due to storm damage. From start to finish they were great. They met with the insurance inspectors and got the coverage that I needed. They accepted the quote and I never had to worry about anything but the co-pay. The company was very accessible and always responded to my questions or needs quickly. They were also concerned about doing a quality job. I would use them again."
Paul S.
5 Stars
"Great service at a great price."
Ali Y.
(A Rating, Angie's List)
"I purchased a 1950s built home in Anoka about 5 years ago. When I bought the home, the home inspector informed me the house would need a new roof within 5 years. During the spring of this year, I noticed what appeared to be some wet spots on my ceiling. So I figured it was time for that new roof. I had 2 different companies out before Pro Tech Restoration. Those companies came out, left me with an estimate and left. When Chris with Pro Tech came out, he was the only one to mention to me that I had both wind and hail damage to my roof. The next day I called my insurance company. Later that week they came out and informed that my roof did indeed have both wind and hail damage. Once I received my insurance company's estimate, I contacted Chris. He came out and walked me through the process of getting my roof replaced. Chris informed me that I would have to pay my insurance deductible and the insurance company would pay the balance. Had I not called Pro Tech, I would have had to pay over $8,000 out of pocket to replace my roof. I could not be happier with the process of getting my new roof from Pro Tech. Everything from the variety of shingles they offered to the professional crew that installed the roof and the cleanup of my yard after the installation. They even called the city to schedule the inspection and to verify that the city was satisfied with the work Pro Tech did. I can't thank Chris and Pro Tech enough."
Steve K.
(5 Stars, Google)
"The crew from Pro Tech Restoration showed up on-time at 7:00 AM and began removing the old roof! They worked promptly to get everything ready for the new roof by 10:00 or 11: 00 AM. They began putting the new roof on, while keeping all areas clean and free of debris from the old roof. A high quality, new roof was installed. They worked quickly without missing a thing! They may work fast, but high quality work was done. You can see they love what they do and are good at this! I recommend them to all my friends and family!! The project was done in one day!! I am impressed 100%!! Thank you Pro Tech Restoration."
Pamela K.
(A Rating, Angie's List)
"They were very good. They got the job done in a day. They had a big crew so it got all done in one day. They worked for 12 hours. They cleaned up every thing very nicely and the roof looks great. They did a good job."
Sharon H.
(A Rating, Angie's List)
"The products used and work done were outstanding. They look wonderful."
John & Phyl E.
(A Rating, Angie's List)
I used Pro Tech Restoration a couple weeks ago to replace my exterior siding. Extremely happy with the work. The crew kept the yard clean throughout the 2-day project, which I was very happy to see. The project manager Randy was great to work with. He communicated everything quickly about the project and visited each day to ensure everything was going right. I would recommend Pro Tech Restoration to anyone looking for roofing, siding and insulation installation.
Derek H.
(5 Stars, Google)
Pro Tech took the time to visit with us multiple times before the work started, and were available whenever we had questions. They were very professional throughout the entire process and we didn't encounter one surprise. We met with several contractors before deciding to go with Pro Tech, and what really set them apart was their experience, competence, and most of all, they're fantastic people. Every conversation we had was productive. They're great listeners and approached the project with flexibility, focusing on our concerns, not theirs. I cannot say enough about their team; it was a truly enjoyable experience from beginning to end.
Tyler P.
(A Rating, Angie's List)